Access the WooCommerce Orders page
The Agronomy 365 website uses an e-commerce plugin called WooCommerce to manage products, orders, and payments. To review orders, login and navigate to the to the orders page. If you are already logged into the website's admin portal, a link to this orders page can be found on the sidebar under the "WooCommerce" category.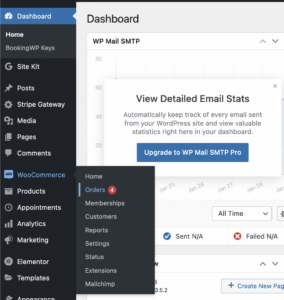 On this page you can view recent orders, check their status, and see how much was spent. Clicking on any individual order will show more details.

An order's detail view outlines additional info including who referred this customer (the name shown under "Customer provided note") and how much of a cut went to Stripe / PayPal versus Ag365. You can also issue refunds from this page if necessary.